° JOOLA Tour 2500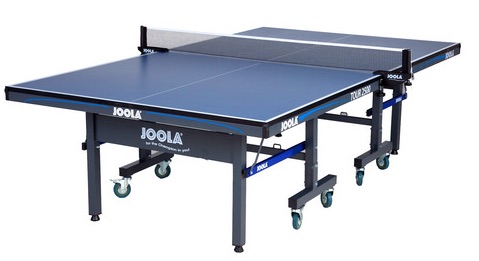 - Thick 1 inch (25mm) MDF painted surface
- Durable 50mm metal frame and 50x50mm undercarriage
- Nearly preassembled with two separate stand-alone halves on trundle system

° QUATTRO, Blue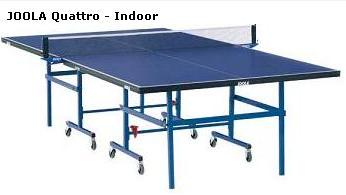 19mm extremely fast playing surface, 25mm metal frame;
Substantial twin roller compact storage undercarrige;
Easy and quick adjustment;
220lbs, COMPACT net set included.


° Joola 3000SC, Blue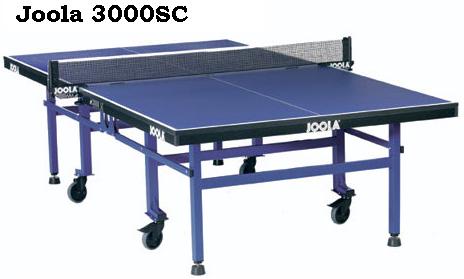 Joola 3000SC Table is the top of the line table tennis table and was the official table of the 2006 Asian Games.
22 mm Thick Playing Surface, 50 mm Metal Frame.
4 Large Central Wheels, 2 Wheels are Fitted With Brakes
Weighs 253 pounds, COMPACT net set included.



&JOOLA Outdoor Pro Table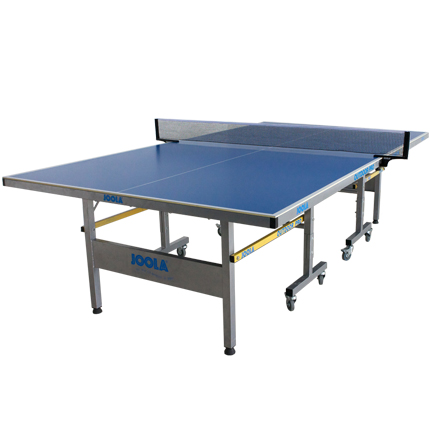 Two piece outdoor 8mm aluminum plastic
composite top with double trolley system - with Net




° INSIDE, Blue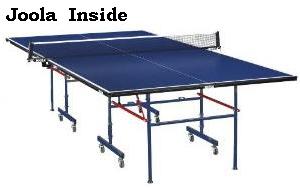 16mm table top, good playing features;
Automatic system, mobile on 4 wheels;
Double anti-tilting device;
137lbs, COMPACT net set included.